Best SEO Practices That Suit the Current Trends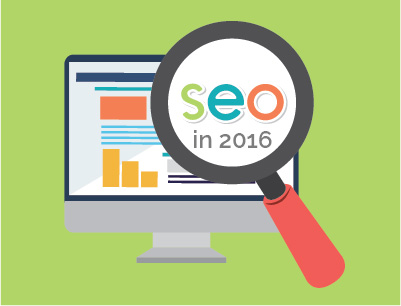 Search engine optimization is changing. It is evolving from an isolated strategy to an integral part of everyday business online. SEO strategies are also changing and while few take a backseat some others must be given utmost important to keep up with the growing trends in the market. If you are wondering what are the most currently relevant search engine optimization practices are, read on to find some of the best practices that you must be following to keep reaping the maximum benefits from your efforts.
Differentiate Between SEO and Content Marketing
Doesn't search engine optimization and content marketing mean the same? No, it does not. Though these two terms are often used interchangeably, they are different and you must understand it. And as SEO services are becoming more and more niche, the differences are only widening. While it takes care of the technical aspects of online marketing, content marketing serves the purpose of driving up search engine rankings. Search engine optimization is basically a subset of content marketing and the wide realm of content marketing that ensures site visibility goes beyond the keyword researches, meta tags and indexing. Hence, your focus should not be fixed only upon SEO and you should also realize the importance of a good content plan to achieve better visibility.
Mobile Search Engine Optimization
Mobility is the new mantra that everyone is taking up on their way to success in the online world. With millions of users using mobile devices to access internet, choosing to ignore mobile search engine optimization is a thing only a fool would do. Google has deliberately placed an enormous importance on mobile SEO since 2014 and you can expect severe penalizations for generating errors for mobile users. So make it to your top most priority to include the mobile usability factor in your plans.
Optimize SEO for User Intent
When you please the user, the search engine results will also be pleasing for your business. Hence user intent has to be your focus and your techniques should be optimized for that. You can start by understanding the difference in content consumption between desktop users and mobile users and tailoring your websites for each class of users. Start using long tail keywords and create an optimized strategy that is derived from a deep understanding of your audience.
Give Importance to Brand Mentions and Citations
There are two types of links that Google sees in your content namely the 'express links' and the 'implied links'. Express links are the URLs that lead back to a webpage and implied links are the brand mentions and citations that do not actually link to a site. Now there has been a lot of misuse in this area called link building and Google has seen enough of it and so have placed a greater emphasis on implied links. This increased attention from Google makes brand mentions and citations as important as the express links. You can utilize this opportunity and tweak up these links for higher search rankings. Monitor these implied links and track them as these are becoming increasingly important.