How A Web Designer Can Help You With Perfect Web Design?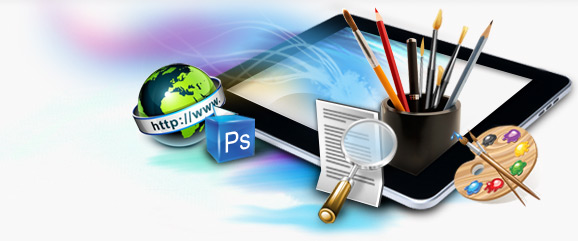 A perfect web design is the perfect combination of both technology and creativity. It addresses every aspect of a functionally sound website that is also aesthetically pleasing. Though learning to design a simple web page may not seem like a daunting task, the real process of designing the perfect web designs that suit the particular scenario requires mastery ad skill that you can only get from an experienced professional. Here are some ways a professional web designer can help you come up with the best design for your website.
They Know the Aesthetics
You cannot just splash in your favorite colors and expect your site to be attractive. There is a whole psychology behind the choice of colors, fonts, layout and images you present in your website and a web designer knows how this psychology works. They know how to select the appropriate colors, fonts and layout and know the right combinations that will appeal to the target market.
They Help you Know your Needs
You may not be clear with your goals or what you want from your website. The first thing a good web designer does is ask questions about what you expect from your web design. They know how to approach a problem and find the best possible solutions. They ask you the right questions and provide you with an idea for what you are looking for. Web designers thus help you develop result oriented web designs that are spot on in achieving your goals. They can help you with redesigning, modernizing or developing a new design from scratch depending upon your needs.
They Know the Technologies
Web designers have a better understanding of how the internet works and how your web design should be optimized for continued success. They know how to include SEO and have expertise in the web technologies that lets them create websites that perform well. They stay up to date with the latest technology and web design trends and are able to incorporate the any technology into the design depending upon your needs.
They Deliver on Time
If you are working on tight time constraints, professionals can always come to your rescue as when a good designer makes a promise, he/she will always keep it. You can get a quote on the web designs and the deadline for completing the web design and thus make sure everything goes according to your set plan. Good designers will always follow a disciplined approach and can help you complete your web development activities on time.
Custom and Unique Designs
Professional web designers can help you create unique designs that let you stand out from the crowd. The industry is very competitive and being able to differentiate yourself from your competition matters very much. Web designers can let you mark your difference with the help of custom made unique web design unlike following themes that are already in use.
Your web designs should not only be good enough, but also better than your competitors in all respects and hiring good web designers will be the best way to do it. With the help of the right techniques and right use of technology, web designers can empower your website and make it successful.